Sell My Business Indian Wells - Professional Business Brokers
Sell Your Business For More
Business Brokers in Indian Wells, CA
Considering Selling Your Company?
Transworld's team of professional brokers is available to exchange a confidential conversation on how to sell your business and to determine its most favorable value. For more than 40 years, we have specialized in business sales across many industries and offer a wide range of influential information to get the most of your sale.
Call now for a free consultation
Don't just take our word for it. Hear what our clients are saying!
"Transworld represented us in selling our restaurant. We were very impressed with their professionalism, knowledge and abilities. They were able to assist us with being prepared ahead of time for any possible things that came up during the transaction. They made themselves available and returned calls or texts right away through the entire process, which is very commendable especially on weekends and even some late nights. I would highly recommend Transworld for any transactions anyone may have."
"I am a real estate attorney and have worked with Transworld on real estgate sales, leases, and other related matters with respect to my clients for more than 10 years. They are a pleasure to work with. Very hard-working, intelligent, responsive and really look out for the best interests of my clients. They negotiated top dollar for all of the properties. I would recommend Transworld to anyone that needs a high quality real estate broker. "
"Excellent in every sense of the word. Mentors are engaged, professional, eager to help, have valuable insights, care about your business, always available. I have met with them several times and they always had great tips to share and knew what I needed before I asked. Highly recommended for any business owner, experienced of new!"
"Transworld people know business brokerage. They can professionally and personally advise you about buying or selling a business or turning your business into a franchise. They are the real deal experts. A lot of their staff have very extensive experience, education and connections. They have top notch systems, documents and support staff dedicated to making a successful transaction and transition for a buyer and seller of a business from very small to multi-million dollar businesses."
"Thank You Transworld for a phenomenal experience. Without Transworld I would have not been able to sell my business and pursue other interests. They handled everything required for this smoooth transaction."
"The best thing I did when I decided to sell my business was to list my business with Transworld. They were able to sell my business very quickly for the price I wanted. They handled all the details of the sale, everything went smoothly and stress-free. Transworld are true professionals and get the job done! I would recommend Transworld to anyone buying or selling a business!"
Transworld offers a unique combination of international reach with a hometown focus to attract more buyers than any other business broker in the area.
An Innovative Personalized Solution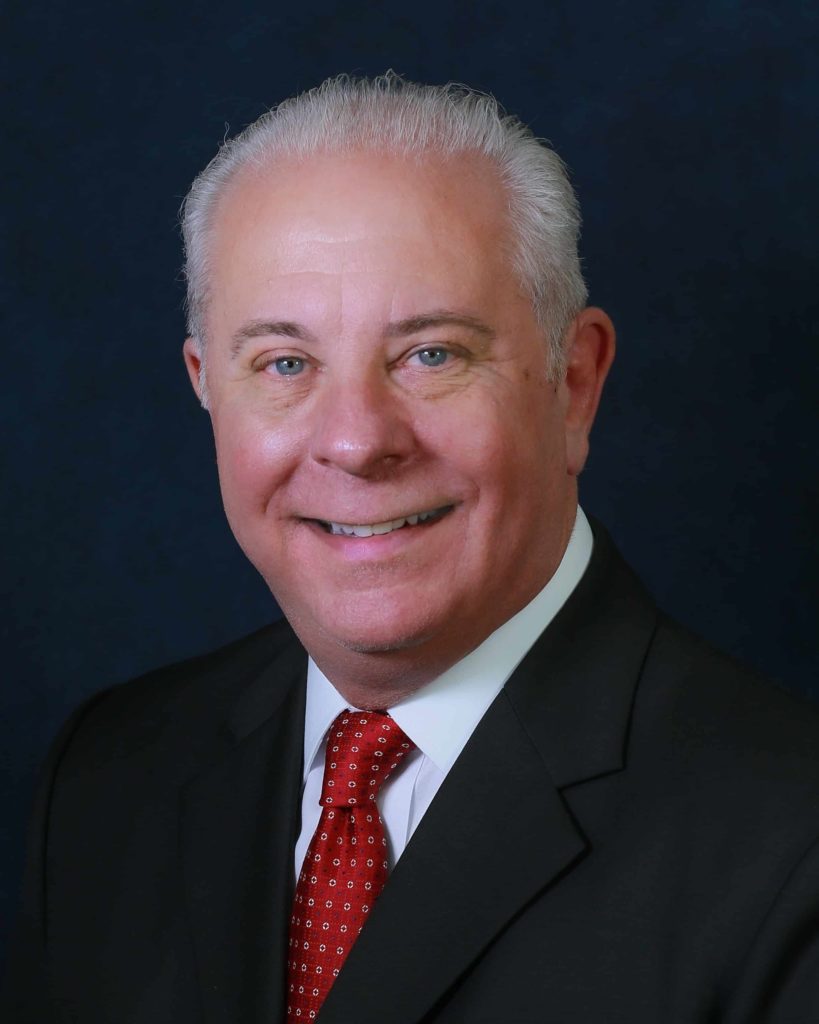 Sell Your Business at the Best Possible Price
We understand that selling your business can be risky. You need to get the best possible price for the business you worked so hard to build, but it takes a lot of time, effort, and consideration. Transworld Business Advisors' will help handle all the complexities of selling your business for the highest possible price, so that you can devote more of your time and energy on improving and further growing your company.
Call now for a free consultation
Are you a franchisee that wants to resell your current franchise to a new owner? Or a franchise owner that needs help from a third party when it comes to effectively selling your franchises to qualified potential owners? We can help you shorten the time it takes to sell your franchise and we can help you get the best possible price, and the best possible buyers. We also make sure that you are not bogged down in the process – we have data specialists and analysts that use sophisticated valuation techniques to find out your business worth and return possible best buyers. We will crunch all the numbers and conduct feasibility studies to ensure that you enter the selling process in the best possible position.
Selling Your Mom and Pop Business?
We make sure we get the right buyer for your mom and pop business, even ones that will respect its history. We work closely with all parties as one of the best options if you want to sell my business Rancho Mirage involved to make sure the transaction is smooth, and that all parties come out satisfied. We are also aware that there might be parties that seek to take advantage of small family owned or family run businesses. So we always protect our clients from parties that want to kill the deal or disrupt negotiations. 
Our process has sold Over 10,000+ Businesses
Step 1: Comprehensive Business Analysis
As the business broker, we need to get to know your business well. We will conduct an in-depth analysis of your finances, your operations, and your market potential vis-à-vis the current marketplace trends and potential revenue. We use the data to create an attractive business profile for your company. This will ensure that your company can attract the right buyers and command the right price.
Step 2: We Structure the Sale
We try to find the most suitable price range for your company. We take the guesswork out of pricing by leveraging solid data about the current market condition, your company's projected growth, sales potential, and comparisons to similar businesses value within the same industry. We have expert analysts and data specialists that use sophisticated, time-proven valuation techniques. We make sure that we get the highest possible price for your company, while ensuring that it is still within an attractive price range for the current market.
Step 3: We Confidentially Network The Sale
In this stage of the selling process, we leverage state-of-the-art technology in order to market your company to prospective business brokers and strategic buyers all over the world. This provides the widest range of exposure for your company, as Transworld Business Advisors and thousands of industry professionals in our network sell your company, while respecting confidentiality.
Step 4: We Confidentially Advertise Your Company To Buyers
The next step is to aggressively market your company to potential buyers, leveraging various industry databases, internet sites, and publications in order to provide maximum exposure and top dollar reach. We don't try to cut corners when it comes to advertising. We spend money to ensure that your company is advertised in the best possible places with the best possible reach. You get maximum value with our help.
Step 5: We Control the Information Flow
We collate all necessary documentation and make sure that information is only provided on a per need basis. This is to ensure that confidentiality is maintained even if we take advantage of advertising. Potential buyers are pre-screened and made to sign a confidentiality agreement before they receive sensitive information about your company and the selling process.
Step 6: We Create Competition for Your Company
We try to stack the odds in your favor by creating competition for your business. Buyers are screened for their financial ability to meet the offer, and the list is winnowed down to only the most qualified buyers. After you meet the shortlisted buyers, we encourage them to prepare and present their best offers. We believe that proper qualifying of buyers is key to successful negotiations and still allowing you to make a profit in the sales. As your business broker, we also approach and continue to track potential buyers without weakening your position.
Step 7: We Negotiate for the Best Price
To get the best price and terms, we conduct appropriate negotiations using our decades of experience and expertise. We establish sound and resourceful negotiating techniques on your behalf. Our agents are trained in the art of negotiating through curriculum specifically created for our industry. All of our agents are all experts and plan ahead, so that they can always negotiate from a position of strength.
Step 8: We Provide Exceptional Support To You Through The Due Diligence
We pride ourselves in our exceptional service. Finding the right buyer is only the first half of our job. The remaining half involves guiding you and the buyer towards a closed deal that benefits every one involved. We work closely with accountants, lawyers, banks, landlords, and other third parties in order to keep the whole transaction smooth and free of complications. We help with the transition and protect the transaction. We keep watch out for any one trying to kill the deal or disrupt negotiations, and we will handle the situation if the need ever arises.
Step 9: We Are There From Beginning To The Closing
We are with you every step of the way, helping you manage everything from the administrative procedures, licenses, inventory counts, and any lease assignments that may be required. We work closely with your advisors and key people in order to ensure a smooth transition. We use the latest technology to keep the transition seamless and efficient.
Step 10: We Are There For The Transitional Phase And Beyond!
Even after the sale, we understand that there may be lingering questions or concerns. We will provide assistance if you need our help after the closing. We are your partners during the sale, and we will always remain in your corner!
Why You Need Transworld as Your Business Advisor
We keep the sale confidential
We have a proven track record with thousands of buyers
We create competition for your company
We have a vast internal marketplace for business sales
We establish the right selling price
We leverage a worldwide network to advertise your business
We spend more money on advertising than anyone in our industry
Transworld does all the work for you, so you can focus on running your business instead
We will maximize the selling price of your business
Our goal is always to obtain the best deal for each client.
Before you decide on selling your company, you owe it to yourself to call Transworld Business Advisors. There is no obligation, just a confidential conversation about how to sell your company and how much it is worth, now and in the future!
Why Do You Need a Business Advisor?
To keep the sale confidential
In order to get the best possible price for your company
Similar to pro athletes, companies also need quality representation during a sale
Many successful business people don't have the skills needed for a successful selling process
Business owners are too busy running the business and can't devote enough time to the complex and drawn out process of selling a company
Let Us Help You Sell Your Business
Call now for a free consultation
Indian Wells is a city that lies in the Coachella Valley region of southern California. It was incorporated on April 23rd, 1967. It was the site of one of the most reputed tennis tournaments in history, a competition that has hosted many great champions over the years such as Andre Agassi and Rafael Nada, just to name a few. This tournament had always been played at its namesake stadium which was built previously by an air conditioning company called Carrier for their employees to have something to do. But since Indian Wells has a lot more room for growth than Palm Desert or La Quinta, this is where they chose to build their new stadium instead of either of those cities which were constantly fighting over it. So now over fifteen thousand people can attend this event every year if need be!
Indian Wells Lifestyle
Located in the heart of Southern California's desert resort communities, Indian Wells is the perfect place to bring families and friends for a long weekend or an extended getaway. With its beautiful weather and scenic landscape, not to mention its luxurious amenities and welcoming atmosphere, Indian Wells offers something for everyone. Visitors will enjoy a pleasant place to visit alongside close-knit neighbors while residents will enjoy having access to endless opportunities in terms of employment as well as educational institutions that offer classes on everything from practical matters such as investing wisely, managing taxes, and home buying to more fun topics such as wine tasting and jewelry making. Either way, when you're here you'll feel like you have it all because we have something for every type of person!
Indian Wells, California is home to a grand selection of world-renowned tennis courts, lush greens, and top-notch amenities. The city is also known for its desert environment and the fact that it offers a multitude of opportunities for sports enthusiasts to stay active while not stressed about practicing their swing. As an extra added cherry on top Indian Wells has become the leading host for arts, cultural events, and fundraisers in the entire Coachella Valley. It's popularly coined by its citizens as "well-rounded" due to its many accomplishments throughout the years.
Indian Wells Economy
The economy in Indian Wells, California is very different from the rest of the country. The average per capita income is 28,932.76 USD. In general, people are living better in this city, as the median household income is higher than most other cities in California, with the average household income being a whopping 73,998.58 USD. The city is very family-focused, and the crime rate here is very low, with only 1.5% of the city's population being a victim of a crime or violent acts. The city is also very safe, with a very low crime rate of 1.44% of the population being harassed or assaulted. The city also has a high rate of employment, with only 2.39% of the population being unemployed.
The City of Indian Wells will support you in your vital pursuit. It knows how important it is to narrow down which types of investors will be a better fit for your enterprise, so its staff personally reviews business proposals and ensures quality operations by supplying training programs with the help of celebrated government institutions.
The Indian Wells Chamber of Commerce is a vital part of the City. It offers plenty of support for new and developing businesses. At the Chamber, you will find everything you need to know about doing business here. The Chamber has compiled a list of investor types to help you narrow down which types of investors will be a better fit for your enterprise. The Chamber also assists all new businesses by reviewing business proposals and providing training programs that are all about quality operations. The programs are all coordinated with help from acclaimed government institutions.